If you're looking to buy Chinese, Japanese, Korean and other oriental groceries in London, look no further: Wing Yip is your place to go. It's the leading UK oriental grocer, and was founded in Birmingham on the 70s. and then expanded to London in Croydon and Cricklewood and in Manchester.
We've visited the Croydon location, and there you can find 1000s of products ranging from food, drinks and household at great prices. The grocery store also supplies to restaurants, which also says a lot about the quality of the products sold at the store.
At the Croydon Wing Yip, you can also find some other shops, a bakery, and Chinese and Thai restaurants, frequently visited by the loyal locals that go there for lunch.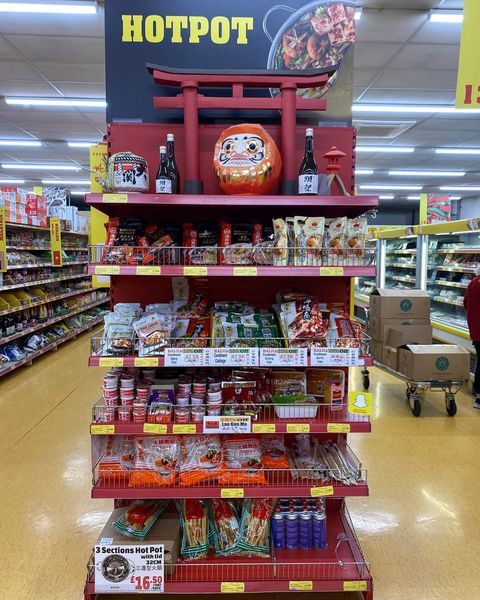 Buy Chinese and Oriental Groceries online at Wing Yip
Wing Yip also offers delivery options through their website to the whole UK, with Free Delivery on orders above £60, offering a wide range of products and next day delivery.
How to get to Wing Yip
Wing Yip has 2 locations in London, not exactly close to the city center, but the visit is definitely worth the trip, as they'll have everything you need at fairly good prices. The 2 stores are located in Croydon and Cricklewood, which we added on the maps below.