If you're looking for the real Italian Gelato, you should definitely visit Oddono. With simple stores, the focus is on the Ice Cream quality for warm (and cold days); the shop brings a variety of flavours to choose from, including dairy-free and vegan options. Their gelato will make you want to come back for more and fulfil your cravings.
Oddono not only has some of the best ice cream in London, but they also offer delicious ice cream cakes and Italian biscuits.
They currently have 7 shops across London, so there are no excuses to not go to one and get their Gelato.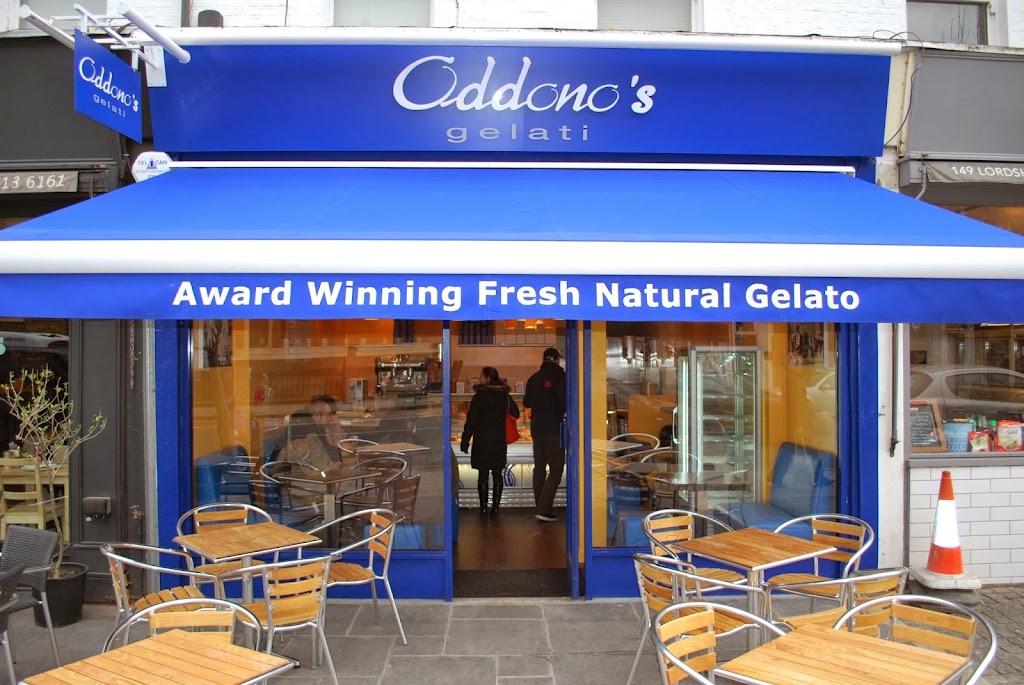 Where to find one of the best Gelato in London?
Oddono's – South Kensington
14 Bute Street, London SW7 3EX (Map)
Oddono's – Battersea
69 Northcote Road, London, SW11 1NP (Map)
Oddono's – Hampstead
8 Flask Walk, London, NW3 1HE (Map)
Oddono's – East Dulwich
147 Lordship Lane, London, SE22 8HX (Map)
Oddono's – Chiswick
159 Chiswick High Road, London, W4 2DT (Map)
Oddono's – Stoke Newington
42 Stoke Newington Church Street, London, N16 0LU (Map)
Oddono's – Wimbledon
52 The Broadway, London, SW19 1RQ (Map)